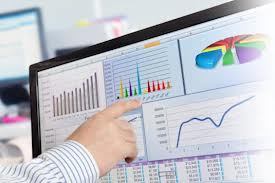 Our Expertise
Effective and executable Sales Strategy and Marketing Strategy enable sales teams to perform in the top 5%.  We have a passion for developing successful sales teams through a collaborative sales and marketing strategies in the Industrial, Healthcare, Information Technology and Services segments. We build programs that allow sales managers to focus on development of their teams rather than on development of training materials. We bring sales and marketing together to drive revenue, profitability and market share measured by key performance indicators.
Sales Strategy
A solid sales strategy creates a competitive advantage and allows your company to win sales. Selling consists of your "blocking and tackling" (tactics) and your sales strategy to acquire your target market and target accounts. You must reach your clients, understand both your strengths and weaknesses and those of your competition's. Your day to day selling includes prospecting, sales calls, sales process advancement, follow-up and winning and growing the business. We work with you to put it all together. 
Marketing Strategy
Whether you need a marketing plan or full execution of your marketing strategy, we can help. We create compelling value propositions which will arm your sales team with the right tools to help sell and create demand for your products and services. We can help you with a go to market strategy through product pricing to maximize profitability and/or market share. In addition, if we determine there are specific market research requirements to aid in further strategy development, we can help.
Sales Training
Fully customized sales training is available to you based specifically on diagnostic interviews of Sales Management. We provide expert advice on sales challenges in a collaborative workshop environment with a proven methodology that allows effective, provocative interaction at the "C" Level. Many sales people struggle with determining the buying process and those who are involved. We can help by providing a proven framework for understanding how buyer's buy and address it specifically to today's economic challenges.
Real Time Sales Coaching
Real Time Sales Coaching enables your top sales producers to increase their retention of the sales training programs and refine their sales skills. It's more than a few principles and techniques. Sales coaching best practices require feedback to be timely, consistent, objective, accurate, individualized and relevant. Real Time Sales Coaching includes specialized skills for your product, industry, principles, concepts, practices and wisdom. We work with your strengths to polish your skills enabling you to provide even greater value to your customers and drive sales performance. Your sales coach will work individually with the selected members of your sales team up to an hour weekly, to define new opportunities for their continued sales growth and development. It's more than a few principles and techniques – it's an opportunity for sustained sales growth.
Prepared Training Segments
Through our on-line store, training segments can be purchased in Word or PowerPoint format, with no copyright infringement, that you can customize for your specific industry and market. This makes it ideal for those companies that need sales training and are experiencing budget restrictions during these tough economic times. It may allow you to take the "big swing" you feel you need, as Sales Managers can determine the sales team's targeted areas of improvement, and select the segments economically that will address the major issues. You can maximize the team benefit through your own personal adjustments. 
Mobile, Text and Video
Technology continues to move at warp speed and the companies on the forefront capture it, determine their strategy and execute. Research indicates that there are now over 1.1 billion mobile web users which is 16% of the global population. Mobile-broadband subscriptions have grown 45% annually over the past 4 years and now outnumber fixed broadband 2:1. We must understand how the markets are changing and what technology we need to implement to reach them and capture available market share.