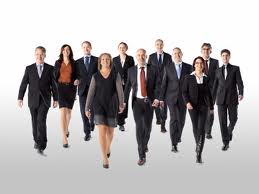 Sales Support Training with engineers, customer service, and accounting is often ignored in favor of sales training.  These teams may have customer facing roles and the question becomes,  "Does it make sense to increase their value?" Corporations are driven to increase sales, acquire greater market share and improve profitability.  Many employees are now tasked with some level of customer contact, and yet are seemingly overlooked when it comes to sales training.  It's critical that everyone be able to represent their companies as ambassadors, deliver the elevator speech and support the sales team in every possible way.  For those who may have progressively increasing customer facing roles, the need exists to be more "polished" and display a greater understanding of the sales process.
Engineers and technical personnel have often had the responsibility of making sales calls with the sales team in sales support roles.  The greater understanding a person, not normally involved in the sales role, has of the sales process, the greater resource they can be to and the greater value they can provide to the sales encounter.  Anyone who must carry a customer facing role would benefit by having a greater understanding of the sales process and a basic skillset in sales which may include pre-call planning, word crafting of questions to further assess client needs, body language, and listening skills so they are able to shelter a greater load and enhance the sales opportunity.   They must understand that listening is a skillset and not "jump at the first sign of customer or client challenge. It's far more productive to ask "what else concerns you?" and subsequently uncover greater needs.  Sales Support Training addresses these challenges effectively.
Nearly every salesperson can tell you about some horrifying story where they asked a sales support technical specialist to come with them on a sales call hoping to close the business. Perhaps the support person fell asleep (happened to me)…and snored! Needless to say acquiring the business was far the forefront of the customer's mind. We have also experienced the non-stop talking when answering a question and then waiting uncomfortably for the next one rather than being prepared and be able to continue the needs assessment exchange.  Often time the blame falls with the sales professional for not pro-active in preparing their own team and in other cases it's that the technical people solve problems and they so quickly in many instances.  To them, the problems are relatively simple without many times, understanding that they are mission critical to the customer or client.  Perhaps their questions are brash or feel more like an interrogation.
If these situations sound familiar, the training materials offered in our store may provide a new perspective and insight into how the team can improve their support roles and drive business to close.  Support personnel are also an integral part "Closing the Back Door" and protecting the business.  It's very difficult to grow revenue when existing business is going to the competition for something that could have been addressed.
If you're a person who has a sales support role, you can add additional value by understanding your role and the sales process.  If you are responsible for sales support and would be interested in finding out more, please subscribe to "The Selling Edge" and visit our store. Everyone wants to be proud of their contribution and avoid the burden of a lost opportunity.  Become personally responsible for your continued development and let's work together to provide the level of training that leads to increased revenue, profitability and market share growth.